By Ashanty Rivera
Vivienne Westwood. The name sounds super dreamy when you read it because many of us
automatically think of how influential and iconic her designs are, and how we so desperately
want to own any and every single piece. Vivienne Westwood is literally the pioneer for punk, and
provocative fashion. She gained recognition as a fashion designer throughout the punk fashion
movements of the '70s and '80s. She created her disruptively fashionable clothing and other
accessories to promote both social, and political change. Many of us, especially those who have
been on TikTok and Instagram, know that in 2020, her iconic Pearl Bas Relief choker went
completely viral, and with no question as to why since Vivienne Westwood jewelry is absolutely
stunning, in every way possible.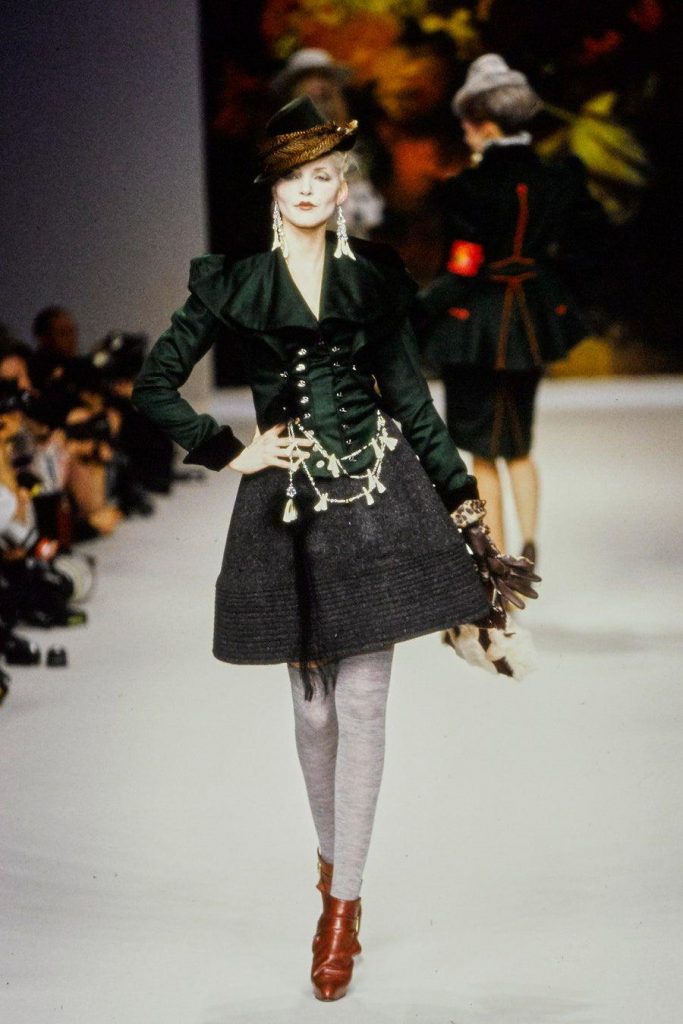 Vivienne Westwood's cutting-edge style has produced some of the catwalk's most iconic and
unforgettable looks. With her then partner Malcolm McLaren, Westwood gained huge success as
a designer for the Sex Pistols, co-designing their iconic band tees with McLaren. They often
displayed images of British culture in messy collage form like cut-up Union Jacks and Queen
Elizabeth II with a safety pin in her lip. If anyone is a Sex and The City fan, you might know
about Carrie Bradshaw's wedding dress in the first film. It was a gorgeous Vivienne Westwood
cloud dress with a corsetted top, that was re-designed for the character. That dress definitely gave
viewers more knowledge and appreciation for Westwood's designs. What makes fashion more
special is the designers who create the pieces. They spend time creating, and putting their vision
to life to give us something to love and cherish forever. Vivienne Westwood is such an iconic
designer, for that exact reason.