By: Katelyn Criner
Video game company, Epic Games, recently partnered with popular fashion house, Balenciaga, in creating virtual attire for digital game players. Balenciaga is the first luxury brand to collaborate with the company's fan favorite game, Fortnite.
Reaching over 400 million users worldwide, Fortnite will now feature four virtual outfits, also known as 'skins,' that are available for gameplayer purchase. These outfits, as seen below, are priced at 1000 v-bucks, which equals to approximately $8.
Players can also purchase accessories, weaponry, and a Balenciaga destination in-game.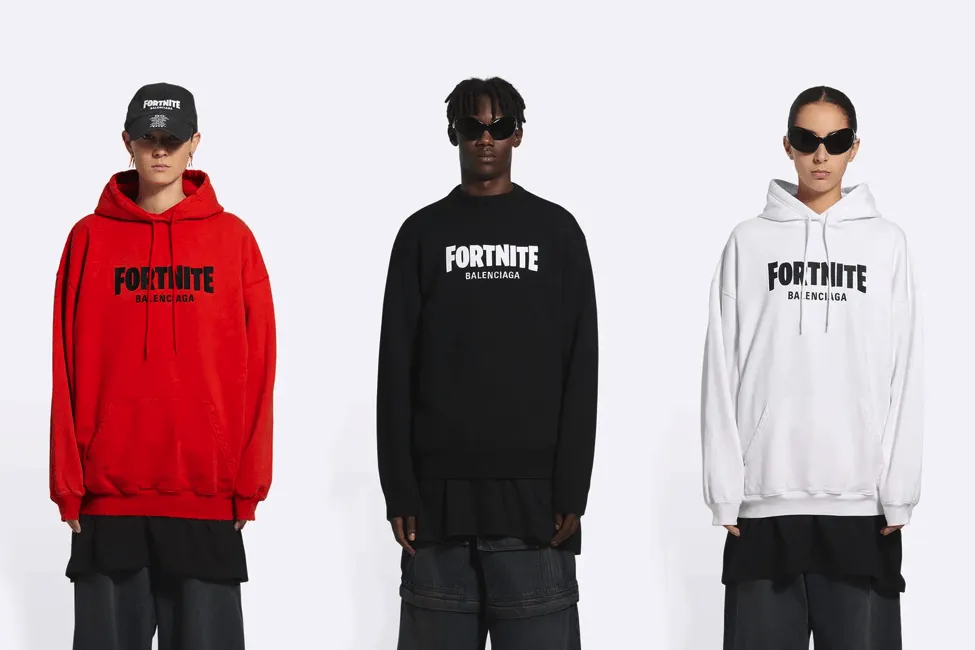 A limited-edition Fortnite x Balenciaga collection, featuring t-shirts, hoodies, and hats is now being sold in store and on the fashion house's website, Balenciaga.com.
What do you think of this collaboration?