By Louisette Makiessi
Kourtney Kardashian delivers a retro and modern Christmas photoshoot on Instagram
wearing YSL.
The 42-year-old American media personality star shares a post on Instagram showcasing her
romantic Christmas decorations whilst posing elegantly in Yves Saint Laurent Fall and Winter
Ready to Wear 2021. Kourtney wears a shimmery green sheer high neck top with brown faux
fur-trimmed sleeves. She pairs the glamorous top with a blue pencil skirt with a green faux
fur trim hemline. Underneath the chic look, Kourtney tied the look together with nude
glittery fishnet tights and bold red platform heels.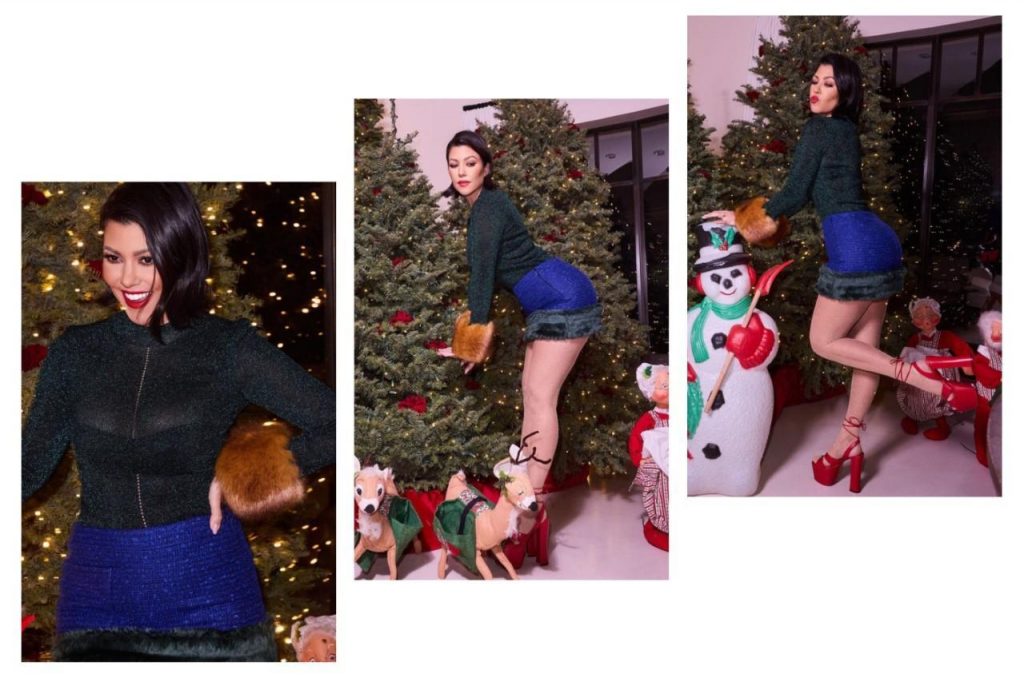 Fans took to the comments agreeing that Kourtney's ensemble was sexy and modern at the
same time. Posing for this festive shoot, Kourtney shared with 155 million Instagram
followers a love note she wrote for her fiancé Travis Baker on Wednesday. Kourtney has
delivered us fashionable fashion moments with help from her stylist Dani Michelle. Earlier
this year, Kourtney Kardashian and Travis Baker have showcased the best punk street style
looks. With 2022 around the corner, we can expect Kourtney Kardashian to give us more
alluring fashion moments.