By Alexandra Lekas
Megan Fox and Kourtney Kardashian are together again– but not in the way we've been seeing them this year.
The shapewear brand by Kim Kardashian West, SKIMS, announced their new campaign on Instagram Wednesday with a series of photos taken of the two celebrities dressed in matching cotton sets.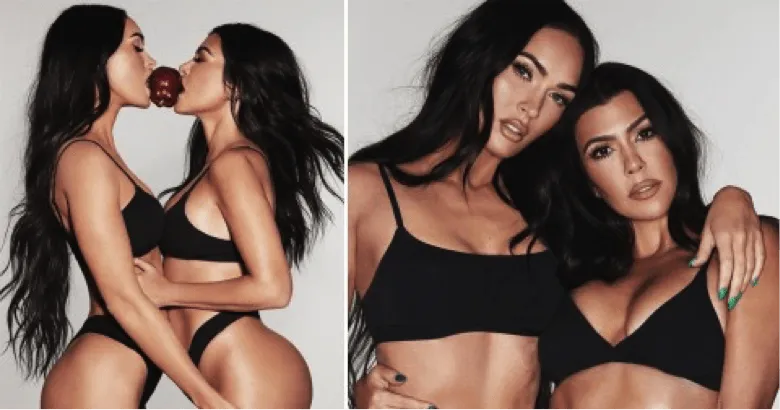 "Kourt, forever isn't long enough," says Megan Fox in an Instagram post. In an official statement, she adds: "I love that SKIMS really understands what women want to wear and that they want to feel sexy, confident and empowered."
Unsurprisingly this rapper-girlfriend-duo aren't the first celebrities to pose for a SKIMS collection and they certainly won't be the last. Other prominent names such as Paris Hilton, Kate Moss, and even TikTok star Addison Rae have had their time to shine on SKIMS Instagram.
The new cotton collection follows up the shapewear brand's most significant collection to date, Olympics loungewear. It was announced back in July that SKIMS would be the official provider of undergarments, loungewear, and pajamas for the USA Team's female athletes at this summer's Tokyo Olympics. In an effort to preserve the recognition Kim received with that honor, tapping pop culture's most prominent girlfriends for her next campaign definitely seems like a good call.