By: Katelyn Criner
Over the past year, we have seen Megan Fox reemerge into the public spotlight after spending years under-the-radar. She has been serving looks all year around.
Here is what she wore in summer of 2021: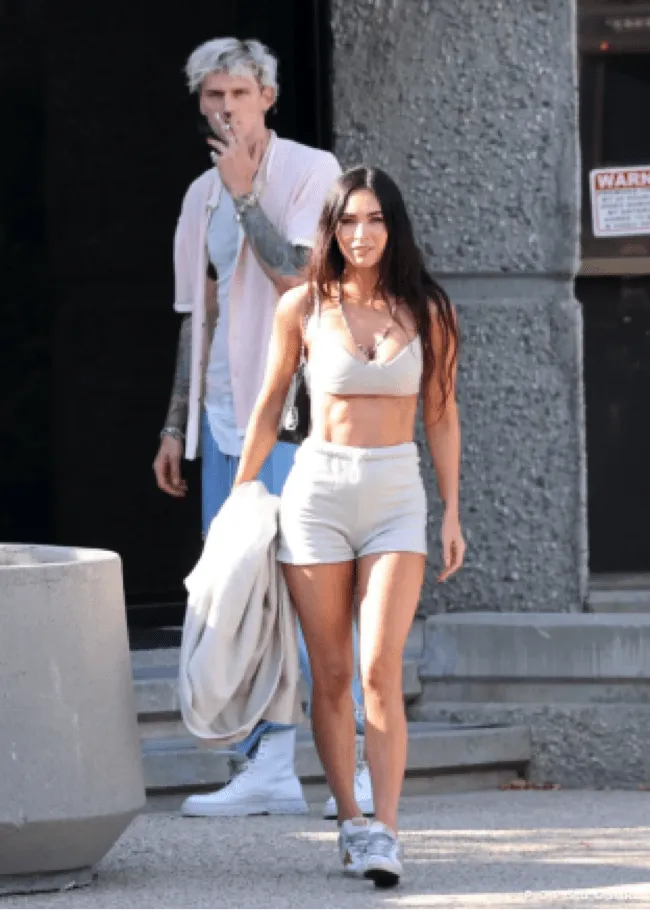 Earlier this summer, Fox was spotted wearing a Joah Brown set while with her boyfriend, singer and songwriter Machine Gun Kelly. The set consists of a tank bra and high-waisted drawstring shorts.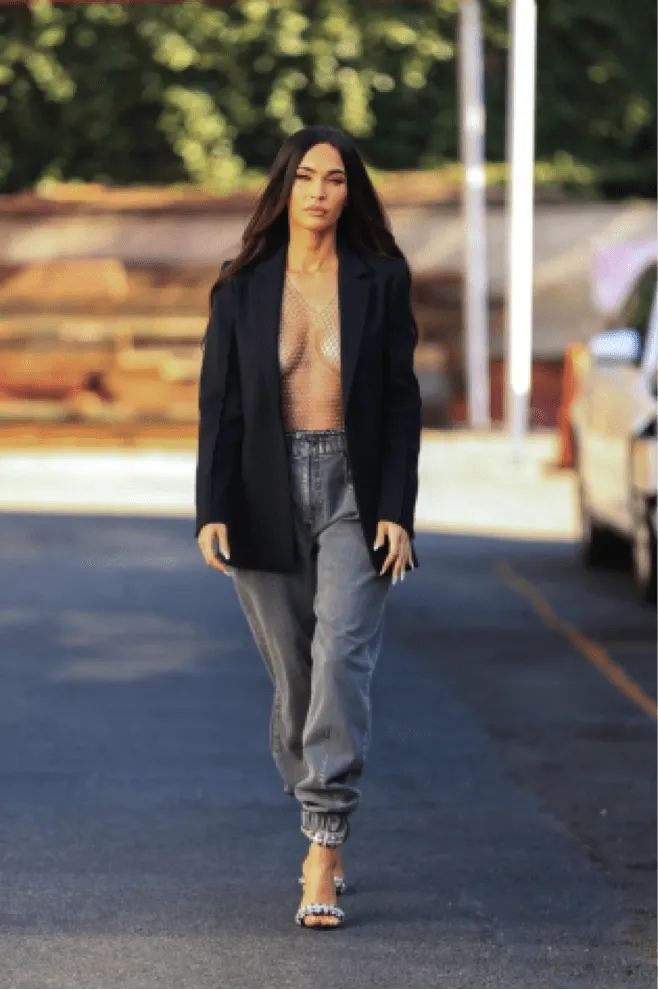 While leaving a photoshoot in Los Angeles, Fox was spotted wearing an open blazer with a net top underneath. This look was paired with jean-like joggers and high-heeled sandals.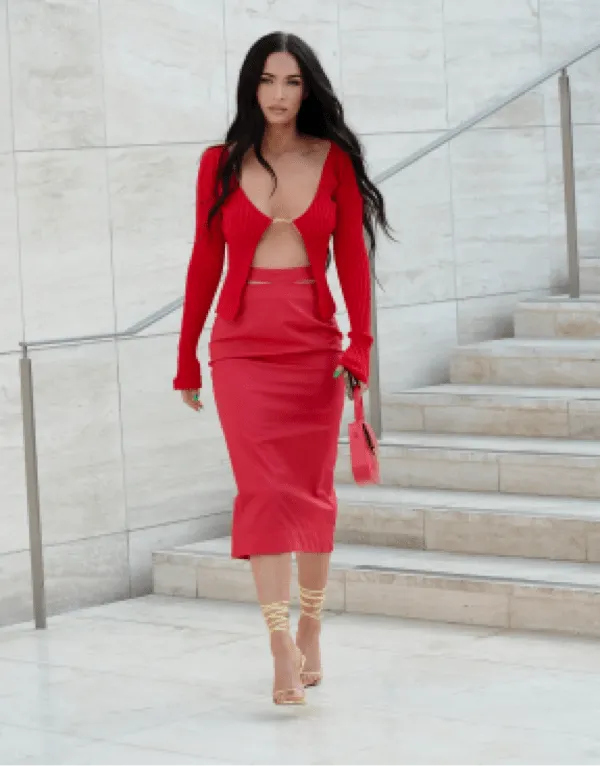 Just recently in August, Fox was photographed wearing a Jacquemus top and pencil skirt. Her red handbag is from Mietis and her strappy here are from Femme LA.
On her way into Milk Studios on Santa Monica Boulevard, Fox is seen wearing all blue. She is wearing a matching blazer and skirt with a crop top and tall, strappy heels. In her hand she holds a suede, Jacquemus bag.
Fox's looks so far are both chic and risque—and we love them! What is your favorite outfit from her so far?