By: Katelyn Criner
Megan Fox and Machine Gun Kelly have been one of the most talked about Hollywood couples in 2021 so far. Identifying themselves as "twin flames" and soulmates, the duo has both taken over the internet with their very public romance.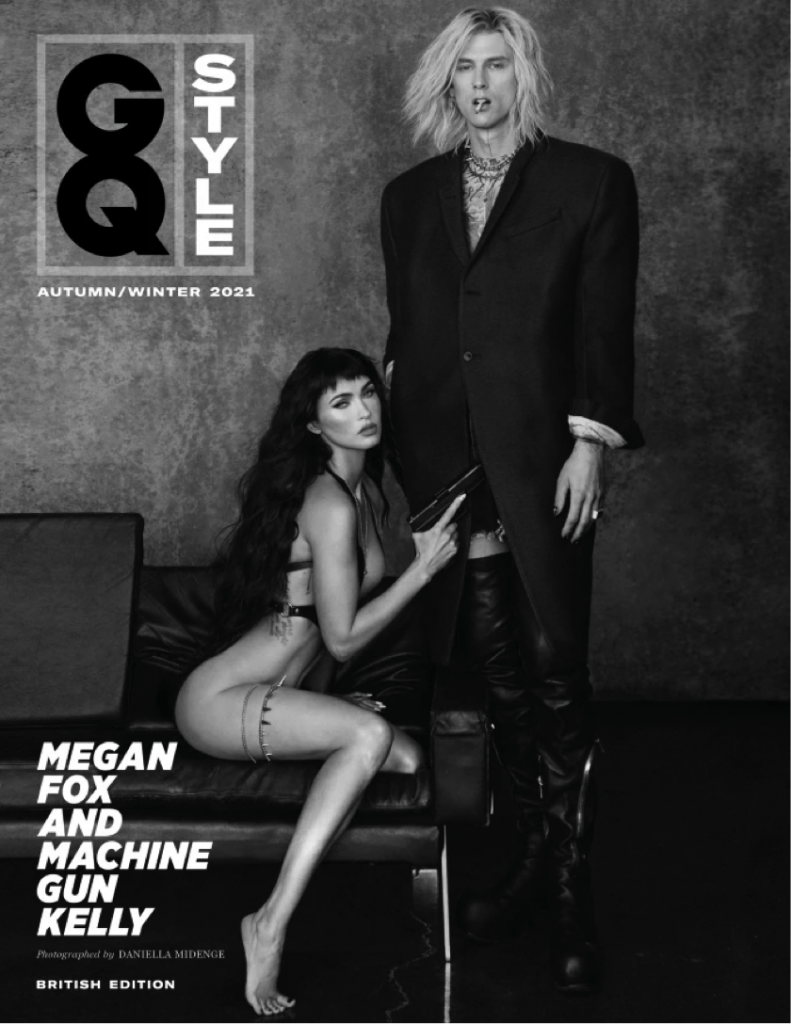 In their recent media spotlight, the two posed for a British GQ Style in a risqué, dark-like cover shoot. Photographed by Daniella Midenge, the shoot shows the darker sides of intimacy between the pair.
Not only were they posing for some heated moments while on set for the photoshoot—but they were also giving each other tattoos—which both read "the darkest fairytale". Fox told the magazine that the phrase "alludes back to one of the first text messages we ever sent each other."
Although mostly minimally dressed, the pieces that were selected for the stars for the shoot were luxurious. In the picture above, Fox wears a Lever Couture dress while sitting behind boyfriend MGK.
"This is a very intense relationship," said Fox. "Our souls chose this to absolutely have to face our shadow selves; to face things about ourselves we didn't want to have to know, that we tried to push away."
What do you think is next for this power couple?