By Alexandra Lekas
The HBO drama series Euphoria is already widely known for its heavy impact on all things
fashion and makeup, but one character in particular has been at the forefront of these trends:
Maddy Perez. 17-year-old Maddy is portrayed by Alexa Demie, who has managed to solidify her
fashion icon status both on the show and on the streets.
Whether it be Maddy's cut-out dresses and colorful eyeliner in seasons one and two, or Alexa's
Prada loafers and Balenciaga teddy coat's, the actress has quickly earned her spot in the
fashion hall of fame and is being recognized for her stylish appeal.
Although season two of Euphoria has just started, Maddy's few looks have taken the internet by
storm, and it's mostly thanks to Alexa. The actress recently shared in an interview that curating
her character's aesthetic was "a collaborative experience." While Maddy embodies the daring
fashion and cool-girl aesthetic of the show, we actually have Alexa to thank for it, which may be
why both Demie and her character have been dominating the fashion scene in recent months.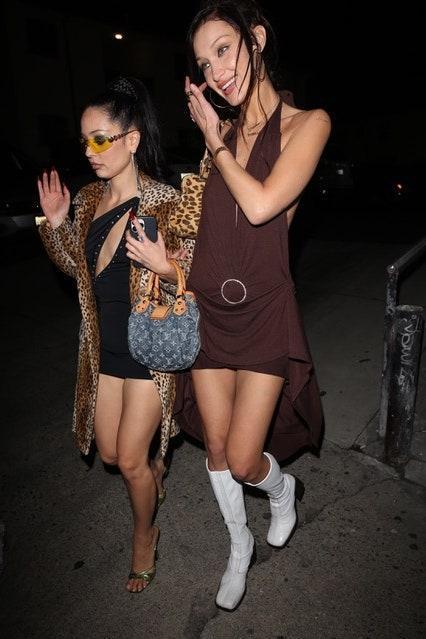 As if earning the hearts of fashion-lovers wasn't enough, she has also earned the hearts of
many other style icons that stand aside her– including Bella Hadid. The pair have been friends
for years and were spotted together as recently as this month. Dressed head to toe in Y2K
party-inspired outfits, the pair were photographed heading to a Hollywood birthday bash. Alexa
has also made friends with other fashion-forward gals such as Hailey Bieber and Kali Uchis.
Similar to her character, she has never been caught leaving the house without a stylish new
look and makeup to match. We can certainly expect to see more of her in the future, both on TV
and in the fashion world.